Case Studies ‣‣ Australia ‣‣ Residental
How is contactless parking keeping Melbourne feeling safe during COVID?
 Located in the heart of West Melbourne, Westend is the latest project from Trenerry Property Group, a large mixed use development that was delivered during the middle of the coronavirus pandemic in Melbourne.
The property consists of 375 residential apartments, 100 room Adina Hotel, 4000 sq mts of office space and a large retail precinct consisting of restaurants, cafes, supermarket, gyms and a medical centre.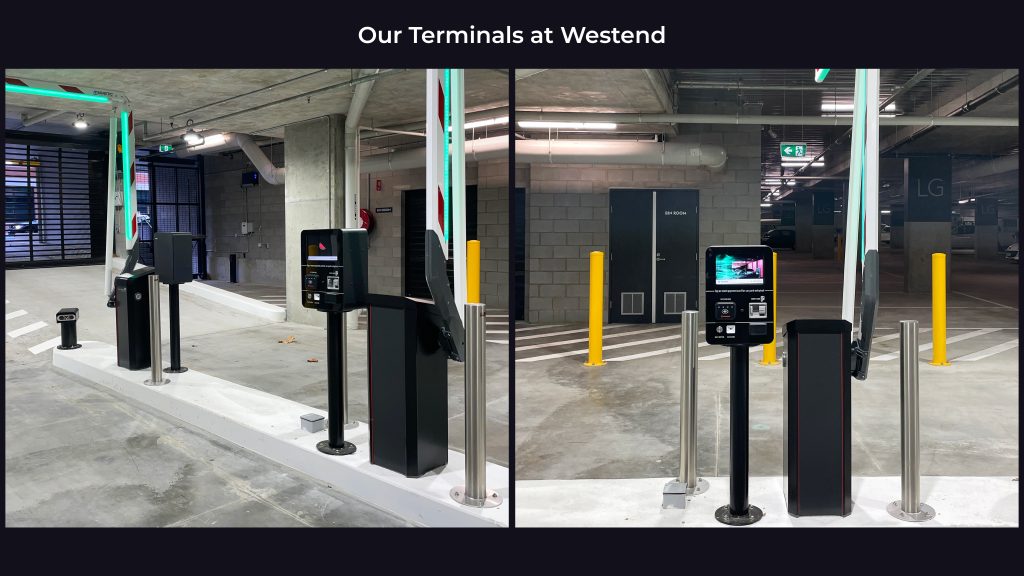 Having such a diverse mix of patrons visiting the property, the owners wanted to ensure that the 600 space car park was safe and hygienic for the high volume of residents, hotel guests, office tenants, staff and visitors alike and decided that a contactless parking system was necessary to achieve this.
Watermelon Parking was selected to provide a License Plate Recognition System along with  contactless digital payment terminals to provide a touchless parking experience and offer the peace of mind in knowing that the car park is safe to use for all of its patrons.